[vc_row][vc_column][vc_column_text]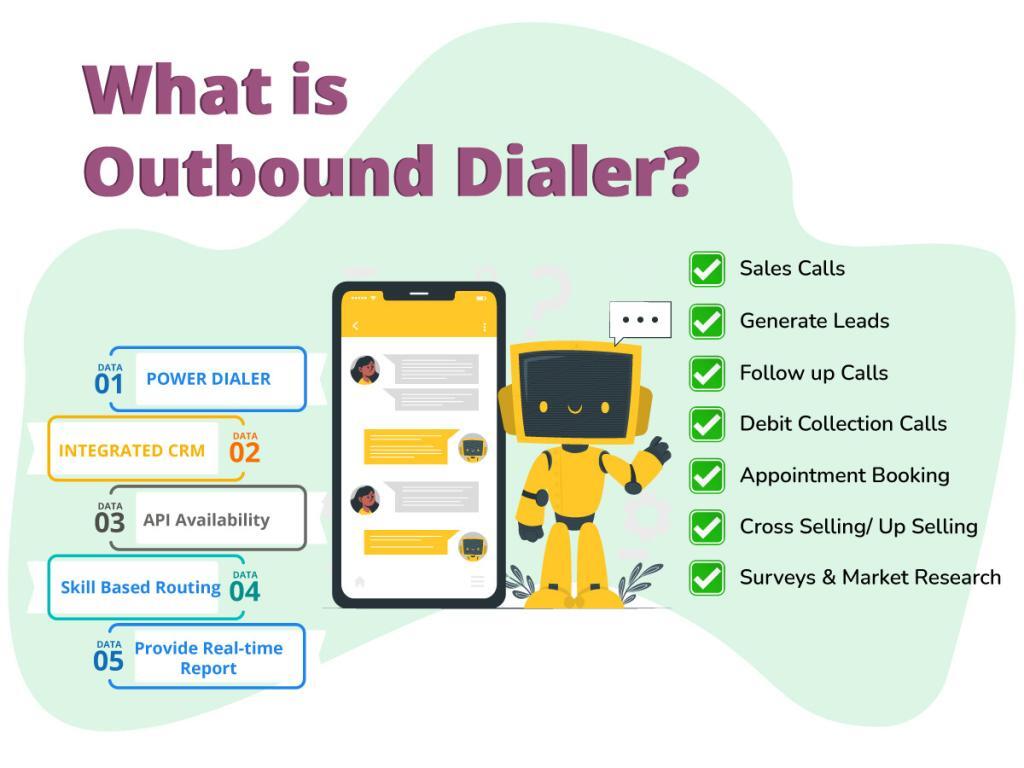 [/vc_column_text][/vc_column][/vc_row][vc_row][vc_column][vc_column_text]ZIWO platform has different functions and features that not all users know about. The fact is that the average user of the software may not stumble upon them for a long time, but at the same time, many of these functions and features can not only facilitate the workflow, but also significantly improve productivity, save time, and increase revenue massively.[/vc_column_text][/vc_column][/vc_row][vc_row][vc_column][vc_column_text]Z-Dial is one of the most underrated features of ZIWO software, it is an automated dialer that launches outbound calls to a list of clients within a campaign. This auto dialer improves the number of connected calls, eliminates the need for manual dialing, and increases the lead conversion rate significantly!
Others might call it a "Power Dialer", this automated telephone technology dials a phone number right after the agent finishes the current call, as soon as an agent ends the call, the Z-dial will call the next contact on the list and will connect this call to the available agent.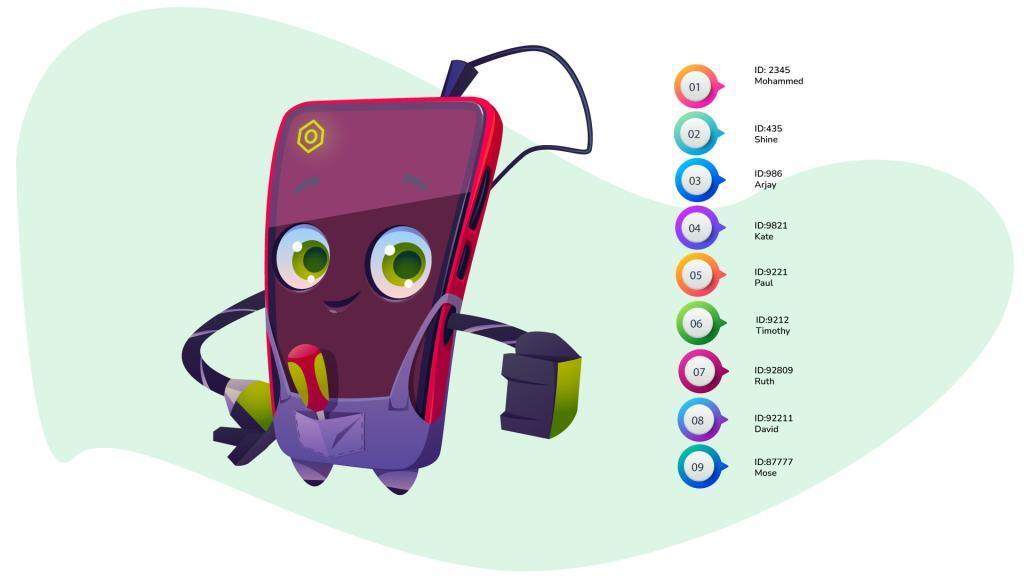 [/vc_column_text][/vc_column][/vc_row][vc_row][vc_column][vc_column_text]
"This is a powerful tool to improve your business ROI since it is responsible for balancing business and technical requirements, the Z-Dial or the Automated Dialer enables these businesses to use the digital approach for every aspect of their outbound calls, without worrying about listing calls based on priority, which agent is available, or any integration hassles," said Theo Mugnier, Software Engineer at ZIWO.

"In this market, every minute counts, and our aim is to help companies achieve higher production rates and increase their productivity," Theo added.
[/vc_column_text][/vc_column][/vc_row][vc_row][vc_column][vc_column_text]
Outbound Campaigns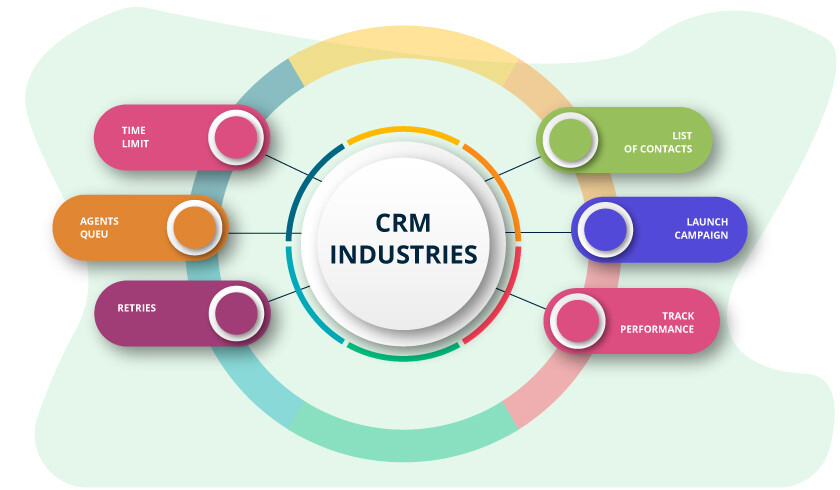 After admin users create an outbound campaign, they need to set up a time limit for the campaign, assign the outbound campaign to a queue of agents, then adjust the Retries settings – which is a key factor for a more effective and successful campaign – Setting up the "Retries" strategy provides companies with a direct method to redial unanswered calls and that helps a lot in utilizing this feature, Schedule automated call retries to let the system automatically call people again.
The next step is to upload a sheet with the list of customers that they intend to call within this campaign (There is no restriction on the number of contact lists or even on the number of agents in the outbound queue). This process can be easily integrated into many CRMs and applications, where the admins don't need to update the list of customers in the outbound campaign manually, or even extract the data manually as well.[/vc_column_text][/vc_column][/vc_row][vc_row][vc_column][vc_column_text]
Launching Outbound Campaign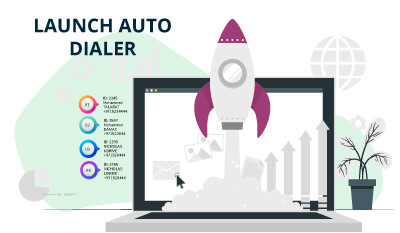 Lastly, The final step is to launch the outbound campaign, then, the process will initiate calls as per the settings, track, and manage the communications between customers and agents.[/vc_column_text][/vc_column][/vc_row][vc_row][vc_column][vc_column_text]
Z-Dial Automation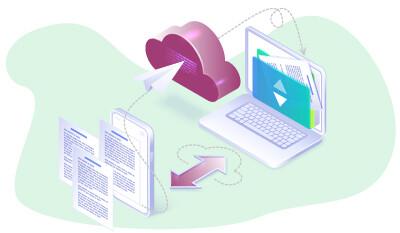 Users can integrate third-party applications to the Z-dial feature. ZIWO provides a wide number of APIs that are able to incorporate different business needs and platforms. In other words, using ZIWO ready-made APIs will make the process much easier and faster for admins.
All related data within the campaign will be automatically updated and admin users can easily view campaign statistics charts and reports easily through the administrator panel, that's under the outbound campaign, or extract these statistics charts and reports automatically through the API if required, which means that all data can be viewed directly from the CRM/ App.
At the same time, this makes it easier for admin users to extract campaign statistics charts and reports, where admins can view the number of calls in different statuses and their percentage relative to the total number of calls. All available call results will be shown such eg: The number of answered calls, unanswered calls, wrong numbers, blacklisted, planned calls, etc. This auto dialer helps businesses automatically dial out a massive set of leads and saves a lot of time for agents.[/vc_column_text][/vc_column][/vc_row][vc_row][vc_column][vc_column_text]
Personalized Customer Experience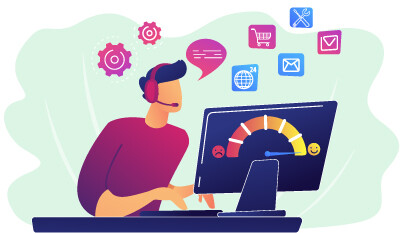 With the automation of outbound calls and data processing, the agents receive the right contact information once the caller gets on the line. A pop-up that contains all customer details will appear to the agent and it stays on his screen. Agents can access the customer's information prior to the call even if they are working remotely, and by that, you can ensure that your agents will get the information required and they deliver the best customer experience for each and every outbound call.[/vc_column_text][/vc_column][/vc_row][vc_row][vc_column][vc_column_text]
Saving Time & Efforts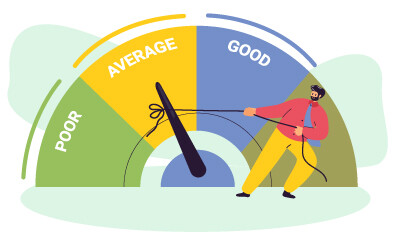 Many businesses need to call customers on a daily basis for many reasons like telesales, real estate, to confirm appointments, contract renewal notifications, clarify the details of orders, or offer a new service, etc – and all these tasks require phone calls. It's not a problem if there are only a few number of clients.
But what if the business requires hundreds of calls a day? Or even thousands?! This is where the Z-dial steps in to save the situation and launch outbound campaigns and dial a large number of calls.[/vc_column_text][/vc_column][/vc_row][vc_row][vc_column][vc_column_text]
Enhanced Productivity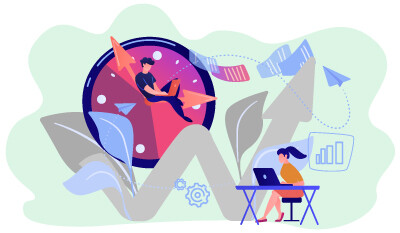 Agents know the script in case of making outbound calls and they know the time of each. So, the possibility of call length varying is minimal. Since most of the variables involved in outbound campaigns are already known, you can also automate the campaigns easily to achieve better results, achieve more effective outbound results. This outbound tool will enhance the productivity of your agents involved in the process.
This calling feature from ZIWO lets the auto dialer run through the assigned contact list until it reaches a person who is available to talk, and in this way, agents don't need to manually dial telephone numbers, and they can rely on the auto dial to do the work for them instead of constantly having to look up the numbers and then dial, leading to an increase in connection efficiency while optimizing agent's talk time.[/vc_column_text][/vc_column][/vc_row][vc_row][vc_column][vc_column_text]
Operating Mode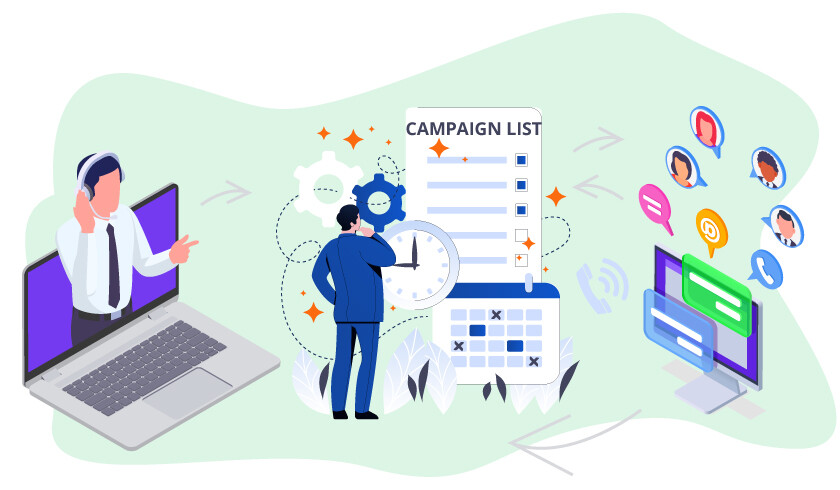 In this smart feature, the system dials based on the number of available agents within the queue created for this campaign. Not to mention that sometimes customers are busy, and they can't pick up the line, or they simply cant answer. But the business demands that you keep trying until they pick up their phones.
With the Z-Dial you won't put off your prospects by constantly calling them at the wrong time, so the best way to avoid that is to set up your call retry rules on your auto dialer campaign.
After a customer places an order on the site, the system automatically sends information about this client to the call center, and the agent must call him to confirm the order. At that time, the client may be busy and not able to pick up the phone. One can imagine a million such situations. All this time, the agent will be waiting for the customer to pick up, and that's a waste of time and effort. [/vc_column_text][/vc_column][/vc_row][vc_row][vc_column][vc_column_text]
Opportunities
Customer ID Notification
:
Z-Dial provides customers with a personalized experience, and that's by informing agents who is the customer on the line and showcasing a pop-up on their screens with all data related to the customer.
Managing outbound calls
Managing outbound calls based on time zone is very useful, especially for businesses that are operating in multiple areas, countries, or regions. Calling prospects or customers at the wrong time not only adds to a negative customer experience but also affects your agents spirit.
Creating Outbound Campaigns
This feature in the Z-Dial help you create separate sub-campaigns and schedulers for different time zones. thereby, increasing the efficiency of the outbound campaigns.
Re-Dial Strategy Setup
This system automatically calls clients who didn't pick up the calls initially. This ensures that you do not miss out on even a single client.
Click here to know more about ZIWO's superpowers and capabilities. [/vc_column_text][/vc_column][/vc_row][vc_row][vc_column][/vc_column][/vc_row]
Related Topics
What is Click to Call and How Is It Important to Customer Experience?
What is Web CallBack functionality and how can it help your business?